It's time to begin piecing the Leaf Peepers Quilt and both Sherry and I have fantastic tutorials for you today to guide you through the quilt piecing process.
Click Here to find my tutorial on piecing two at a time half square triangles.
This is my favorite method for piecing have square triangles because it's fast and easy and if you trim carefully, they are extremely accurate units to work with.
Once you get your half square triangles made, you'll want to check out Sherry's tutorial on how to piece block #1 step by step.
Click Here to find Sherry's blog post at WholeCircleStudio.com.
I'm already seeing many beautiful quilt blocks shared on Instagram. If you tag us @LeahDayQuilting and @WholeCircleStudio we will be able to see your beautiful images. You can also upload your images to Pinterest and send me a link to check it out as well.
Tomorrow is the first day of school for James so working on this Leaf Peepers Quilt feels perfect because back-to-school season always makes me think of the fall and changing colors in the trees. My heart a little sad today to see my baby heading off to middle school, but I think were going to have a great year.
Do you have any questions about the Leaf Peepers Quilt Along?
Click Here to find the quilt pattern
so you can join in the fun.
Quick links to all of the posts shared so far: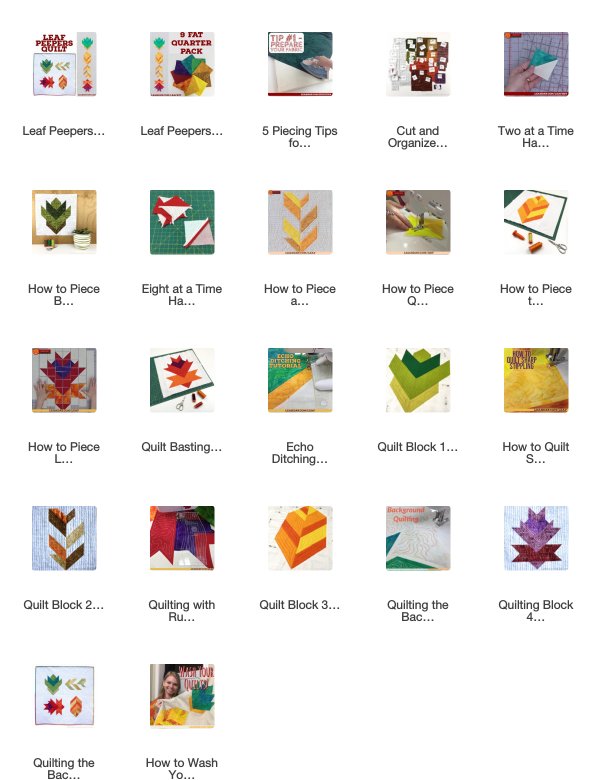 Let's go quilt,
Leah Day