To support the
Free Motion Quilting Project
, my husband, Josh, and I built an online quilt shop at
www.LeahDay.com
so you can easily find helpful tools to make free motion quilting easier on your home machine. You can also find my quilting books and online classes to learn even more about machine quilting.
Check out our most popular quilting tools, books, and classes below!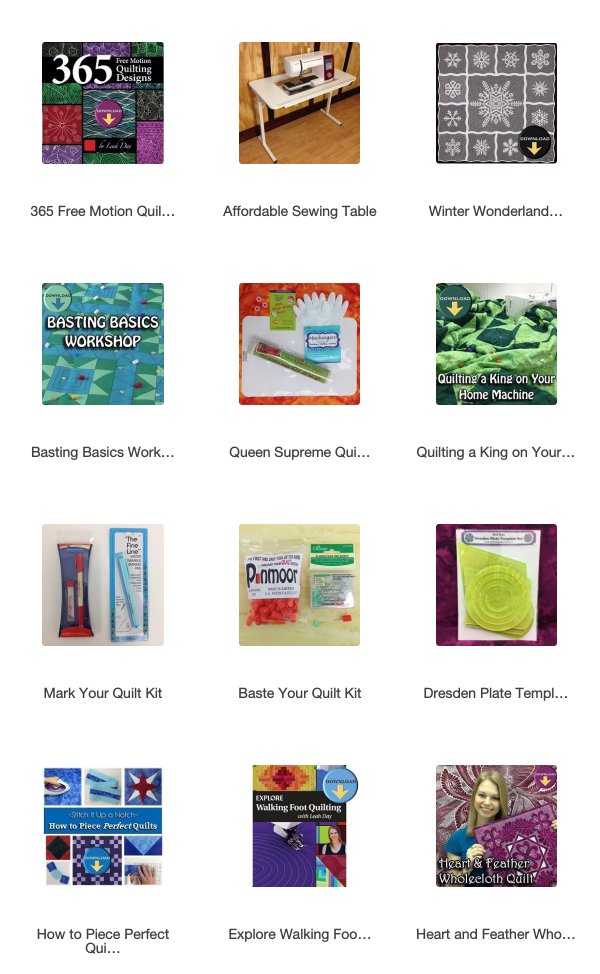 It's a lot of work to create weekly video tutorials, free quilt patterns, and a weekly podcast. Any order you place from our website directly supports my family and the
Free Motion Quilting Project
so I can continue creating new quilting designs and sharing new videos each week.
We really appreciate your support!
Leah Day